CryptoRoyal
ICO, Bitcoin and Cryptocurrency Consulting WordPress Theme
Get started with a pre-made website
Whether you are an experienced WordPress Guru or simply a newbie, CryptoRoyal is for you.
One of the most user-friendly page builders for WordPress, with a refined interface and a range of extra features, it helps you customize layouts with ease.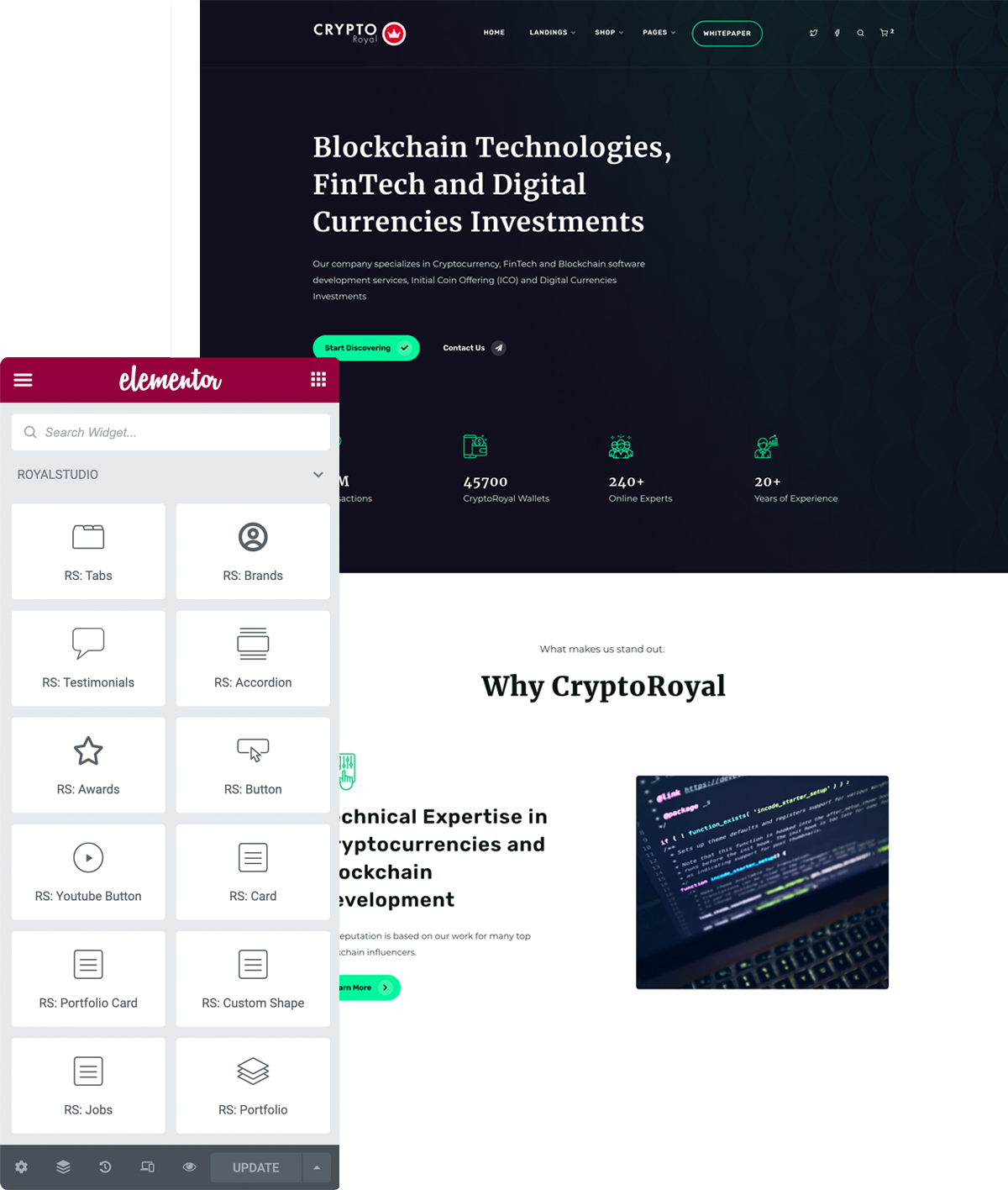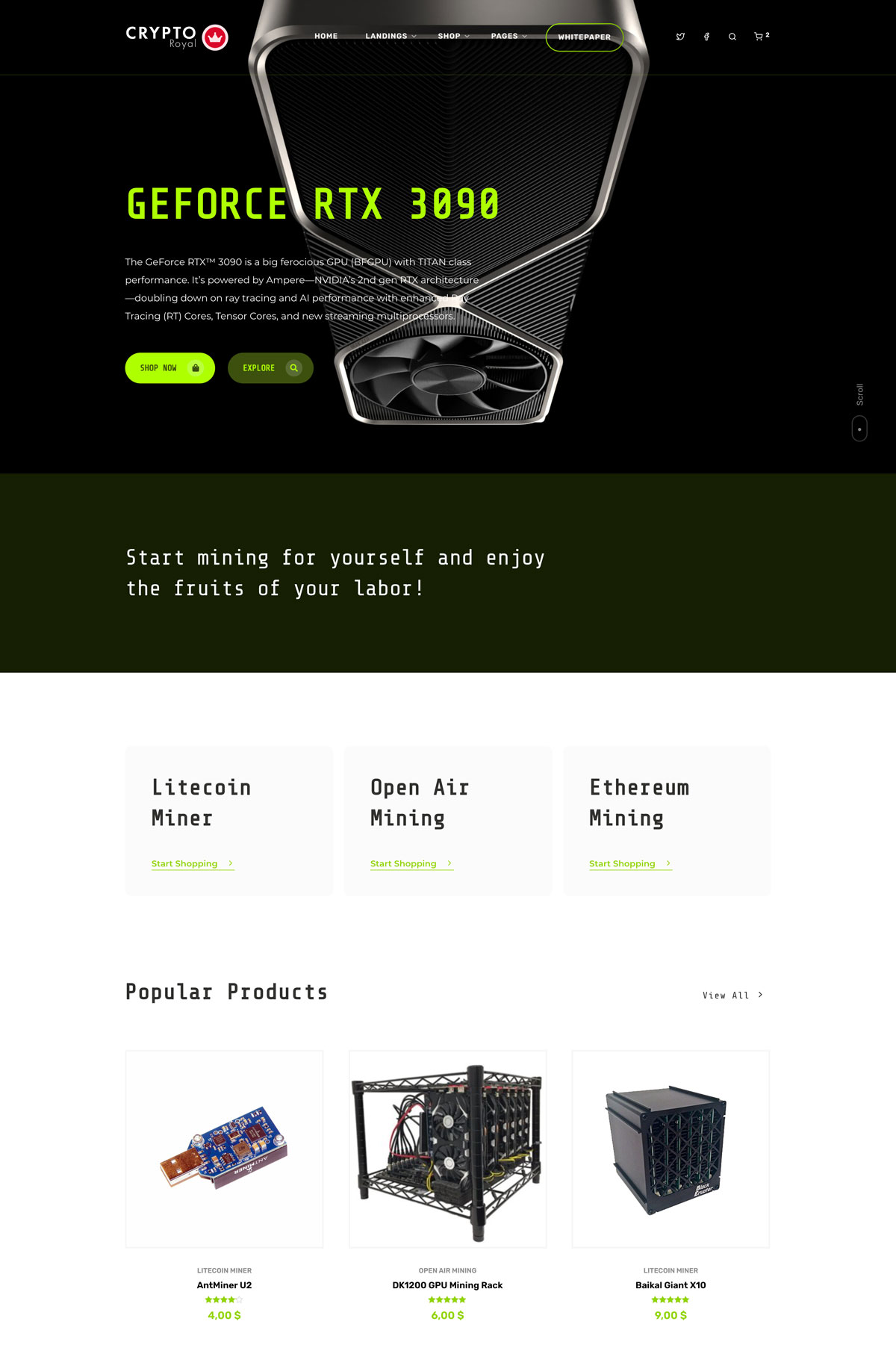 Boost your revenues with WooCommerce
The top WordPress plugin for creating an online store is WooCommerce – the world's largest digital store for free.
Feel free to change the whole color palette, transforming your site into something special and lovely.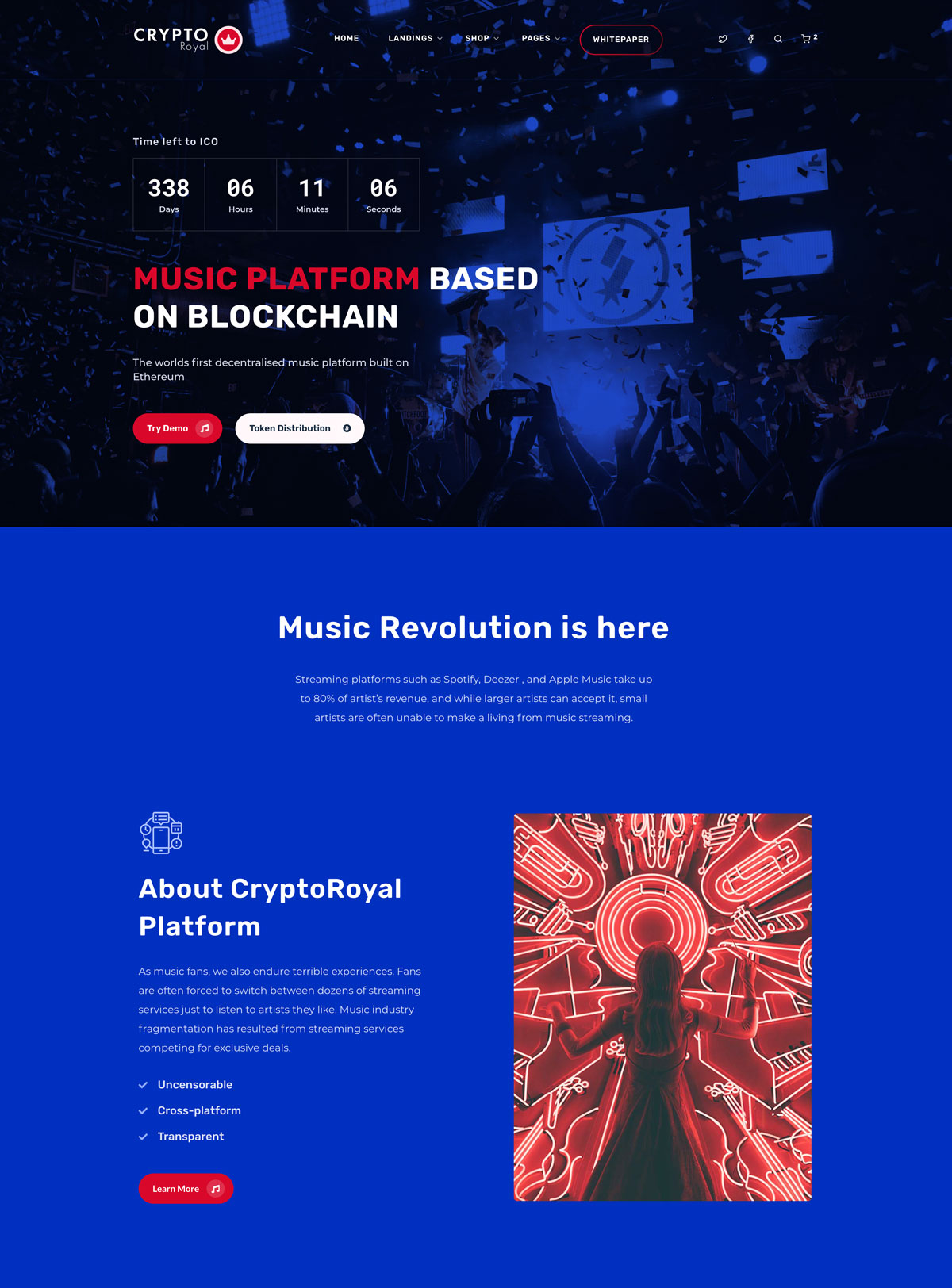 What our customers say
about us

"Nothing is perfect in this life, but this theme is REALLY unique and the support is PERFECT, he understands what you want, explains it to you and helps you as soon as possible."

"Amazing support. Alex help me modify what I need on his theme and make it perfect for every owner of car rental. Easy setup and good quality theme, recommend his theme and moreover his support along this short period of time! Many thanks!"

"Nice theme with great UI design and very easy to work with and has minimal pain points. Only once a time I need to get support. Highly recommended."
The CryptoRoyal WordPress Theme is focused on building an ICO, Bictoin or cryptocurrency consulting company website with much faster loading rates and comfortability. CryptoRoyal gives you a website that will load with lightning speed, is easy to use, and will allow you to customize it to your liking.
There is a one-click installation option for our demo, so installation is simple.
Our site is built using drag and drop, therefore any section or element can be added, edited, duplicated, or removed.
Definitely. You can install any demo that you want and import other products' homepage content.
After purchasing the product need you any support you can be share with us with create support ticket here: https://support.fantasythemes.net/ Our support team will contact with you soon.
Well organized and up to date
Need support ? Submit a ticket. We will be happy to assist you.
Support Time: Monday – Friday
Response Time: Maximum 24 hours
Put Your Content At Its Best
Get started with CryptoRoyal now!